Take advantage of our special wedding packages
With plenty of offers available for you to explore here at Holiday Inn Rochester - Chatham, we're sure that you'll be able to find something that ticks all the boxes to create the most perfect day for you and your guests. Contact our wedding coordinators for more information or drop us a contact us form. We'll look forward to planning your wedding very soon!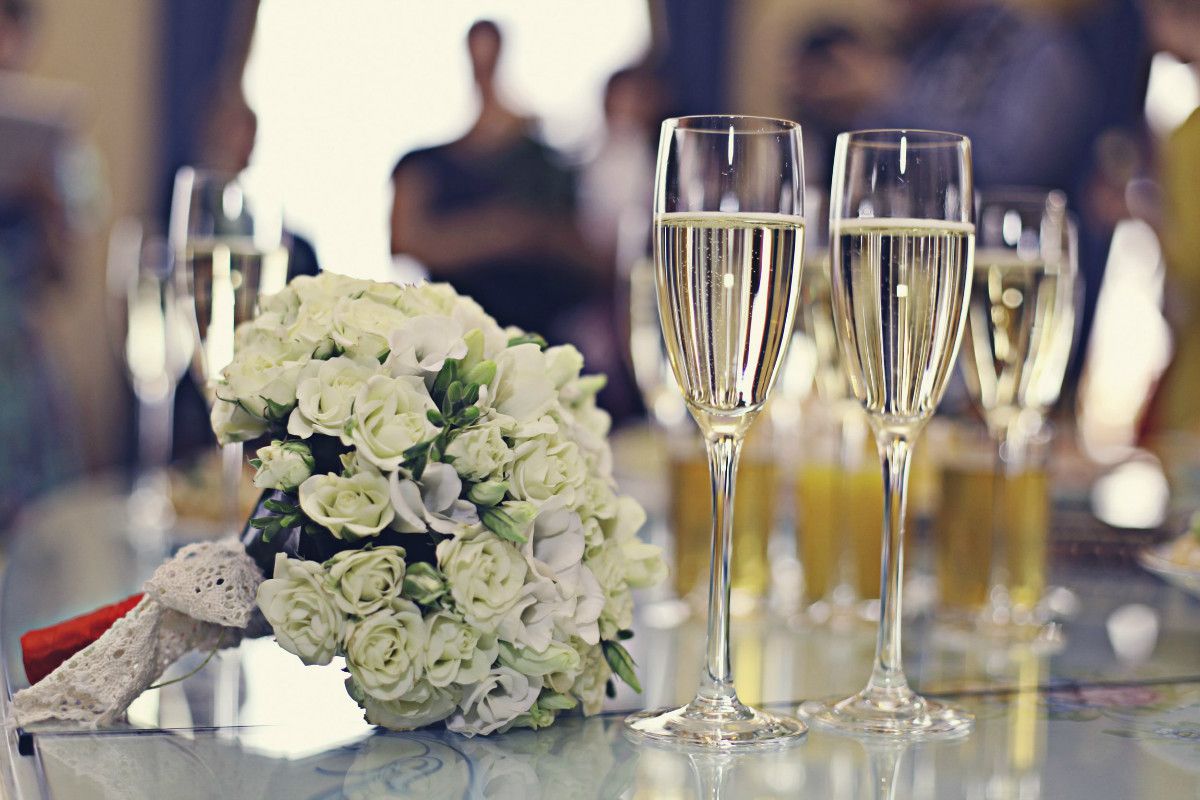 A Civil Ceremony at The Holiday Inn Rochester-Chatham
Planning your perfect day
Why not spend your whole day with us? The Holiday Inn Rochester-Chatham is licensed to hold civil ceremonies in different areas of the hotel for up to 80 guests.
The Dehavilland Suite seats a maximum of 80 guests and is situated in our Academy Conference & Banqueting Suites.
Our Sunderland Suite seats up to 40 guests for a wedding ceremony.
Ceremony Suite
Registrar's Room
Service performed by a local Registrar *
Red Carpet
Changing room facilities for Bride & Groom
Wedding Host for your ceremony
The Civil Ceremony Package for the Dehavilland Suite and Sunderland Suite is £400.00 Fridays & Sundays and £500.00 Saturdays.
Contact our Events team today to talk to our Wedding Co-ordinator on 0871 942 9069 quoting CIVIL2019
* These prices exclude Registrar's fees. We would ask you to contact the registry office on 01634 338899 for further details and to book your registrar. For more information on local wedding registrars please visit the local website
Terms & Conditions Apply
Civil Ceremonies at the Holiday Inn Rochester-Chatham
Champagne & Sparkle
Make your day extra special
We would like to offer you our congratulations on your forthcoming wedding and wish you every happiness in the future.
Let us help you to celebrate your Special day with our Champagne & Sparkle Wedding at the Holiday Inn Rochester
Package priced at £4,600.
This includes:
Dedicated wedding co-ordinator
Hotel host to help with the smooth running on the day
Room Hire for the ceremony and wedding breakfast
Complimentary Red Carpet during Ceremony
Bucks Fizz Drinks reception on arrival
3 Course Wedding Breakfast for up to 60 guests with tea and coffee
Glass of wine served with the meal
Sparkling Wine Toast for up to 60 guests for the speeches
Cake stand and knife
Complimentary Evening Reception Room Hire
DJ to dance the night away until 12.30am
Evening Buffet for up to 100 guests
Private ba
Accommodation with Breakfast for the newly married couple
Overnight accommodation for Bride and Grooms parents
Special rates for your guests staying overnight
Three Course Anniversary Dinner, Bed and Breakfast on your first anniversary at the Holiday Inn Rochester
For more information on this package or any other Wedding package, please contact the hotel directly on 0871 942 9069
Wedding Day Drinks Packages from £12.16 per person
Why not start your Wedding Reception in style with our great drinks packages. From Wine and Champagne to toast the Bride and Groom to bucks fizz and beer we have a package to suit all your wedding requirements.
Wine & Champagne packages (per person per glass - on arrival glass of wine with the meal and glass for toast - all wines are 175ml and champagnes are 125ml)
Glass of house wine (red or white) or a pint of beer on arrival, house wine with meal, house sparkling for the toast -£12.16
Glass of house Champagne or bottled beer on arrival, house wine or red with meal, house Champagne for the toast -£17.56
Contact our Events team today to talk to our Wedding Co-ordinator on 0871 942 9069 quoting WEDDING DAY DRINKS PACKAGES.
Wedding Day Drinks Package
Renewing Wedding Vows
Renewing Your Wedding Vows
A renewal of vows ceremony is for couples who wish to celebrate either their original vows to each other, their years together or to renew their commitment to one another.
At the Holiday Inn Rochester we have an experienced Wedding Co-ordinator who can help make your renewal of vows ceremony another special day to remember.
To check availability and for more information call us on 0871 942 9069 quoting "VOWS19".
Hearts & Kisses Wedding Package
Lets Celebrate in Style
Let us help you to celebrate your Special day with our Hearts and Kisses Wedding Package priced at £3,500
This includes:
Dedicated wedding co-ordinator
Hotel host to help with the smooth running on the day
Room Hire for the ceremony and wedding breakfast
Complimentary Red Carpet during Ceremony
Bucks Fizz Drinks reception on arrival
3 Course Wedding Breakfast for up to 50 guests with tea and coffee
Glass of wine served with the meal
Cake stand and knife
Complimentary Evening Reception Room Hire
DJ to dance the night away until 12.30am
Evening Buffet for up to 80 guests
Private bar
Accommodation with Breakfast for the newly married couple
Special rates for your guests staying overnight
For more information on this package or any other Wedding package, please contact the hotel directly on 0871 942 9069